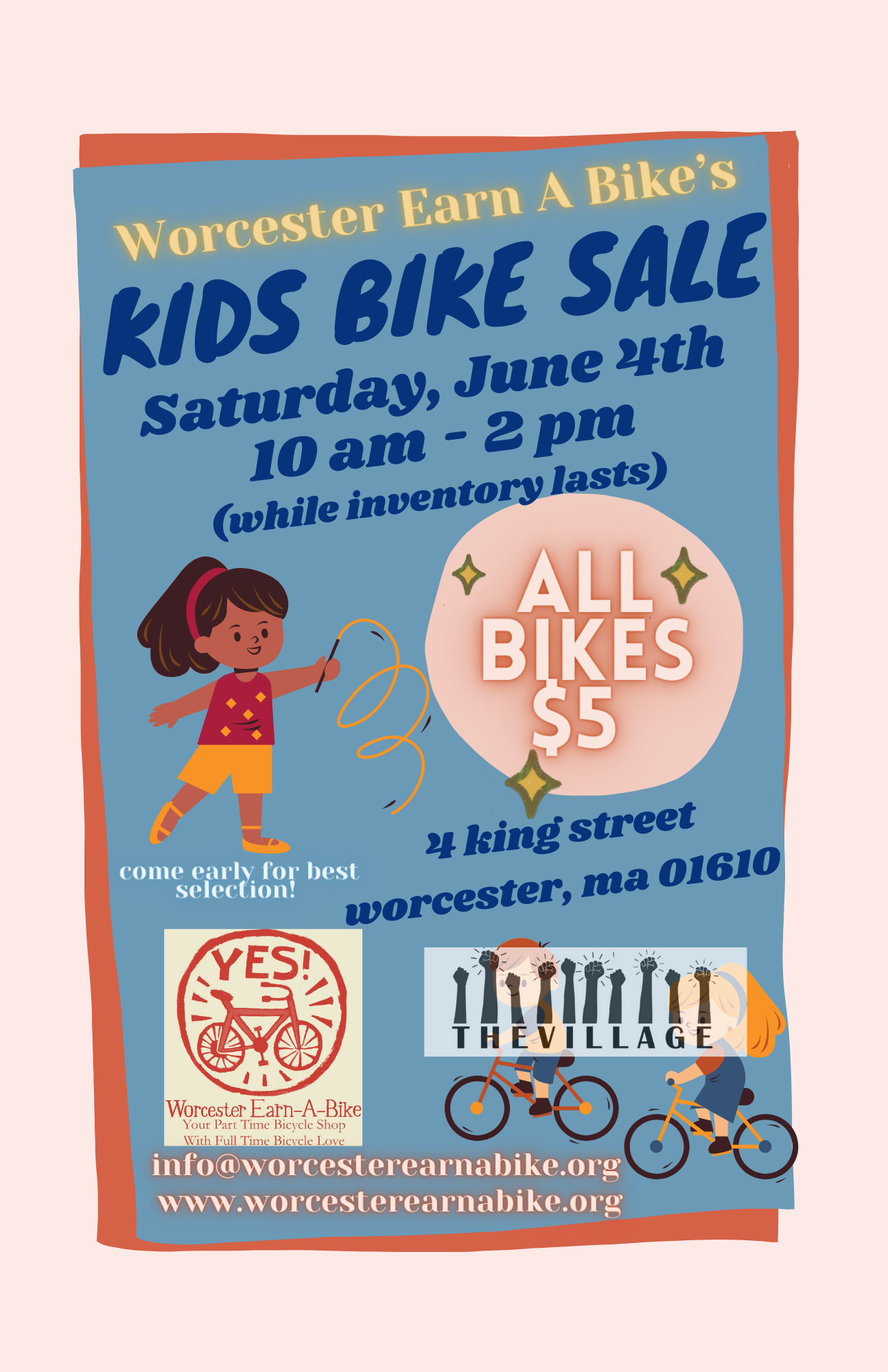 Kids Bike Sale (Worcester Earn-A-Bike)
10 a.m. – 2 p.m. behind the building at The Village, 4 King St., Worcester, MA.
All bikes $5, while inventory lasts.
On a related note:
Open Shop at Worcester Earn-A-Bike's shop at 4 Knowlton Ave., Worcester, is 6-9 p.m. Tuesdays, beginning May 10, 2022. You can donate a bike during those hours; do not leave donations when Earn-A-Bike volunteers are not there.